My own Willow chair brought to me from Glasgow... Gift from a friend :)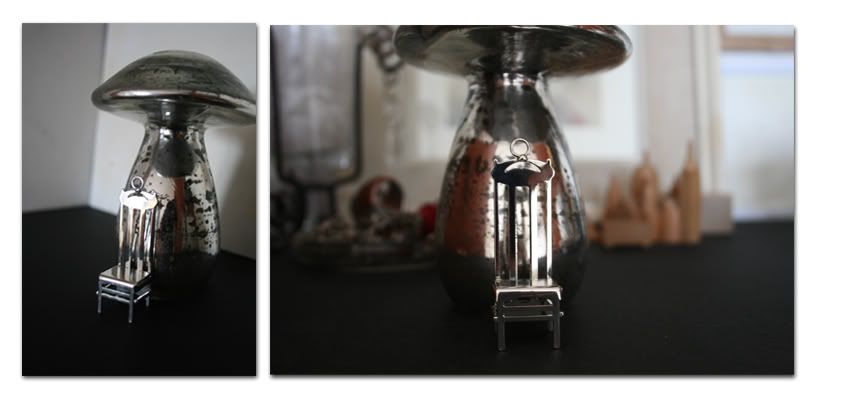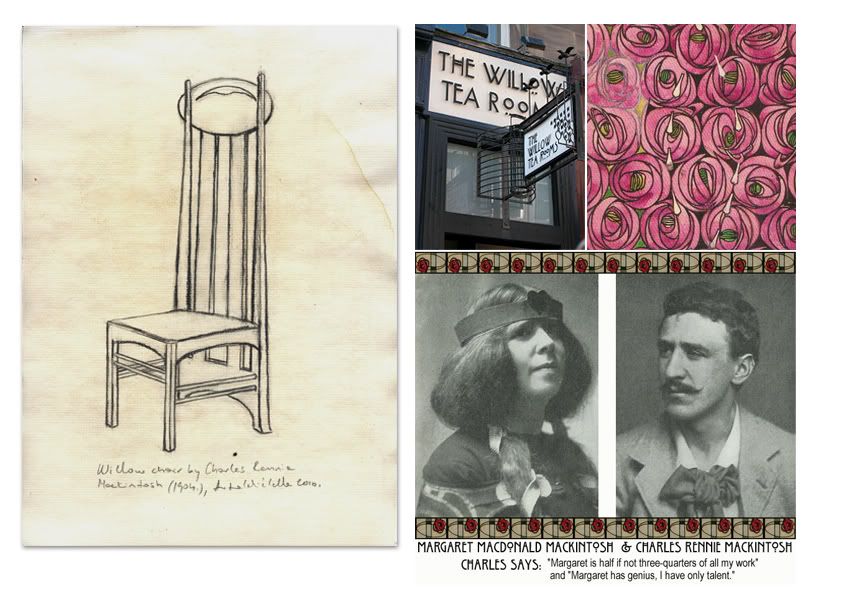 Charles Rennie Mackintosh (7 June 1868 – 10 December 1928) was a Scottish architect, designer, watercolourist and sculptor.
He was a designer in the Arts and Crafts movement and also the main exponent of Art Nouveau in the United Kingdom.
He had a considerable influence on European design. He was born in Glasgow and he died in London.
Willow Tearooms
The temperance movement was becoming increasingly popular in Glasgow at the turn of the century and Miss Cranston had conceived
the idea of a series of "art tearooms", venues where people could meet to relax and enjoy non-alcoholic refreshments in a variety of
different "rooms" within the same building. This proved to be the start of a long working relationship between Miss Cranston and Mackintosh.
Between 1896 and 1917 he designed and re-styled interiors in all four of her Glasgow tearooms, often in collaboration with his wife
Margaret MacDonald.
The decoration of the different rooms was themed: light for feminine, dark for masculine.
The ladies' tea room at the front was white, silver, and rose; the general lunch room at the back was panelled in oak and grey canvas,
and the top-lit tea gallery above was pink, white, and grey. In addition to designing the internal architectural alterations and a new external facade,
in collaboration with his wife Margaret, Mackintosh designed almost every other aspect of the tearooms, including the interior design, furniture, cutlery,
menus, and even the waitress uniforms. Willow was the basis for the name of the tearooms, but it also formed an integral part of the decorative motifs
employed in the interior design, and much of the timberwork used in the building fabric and furniture.