Quartier Libre - Jacques Prévert
I put my cap in the cage
and went out with the bird on my head
So
one no longer salutes
asked the commanding officer
No
one no longer salutes
replied the bird
Ah good
excuse me I thought one saluted
said the commanding officer
You are fully excused everybody makes mistakes
said the bird.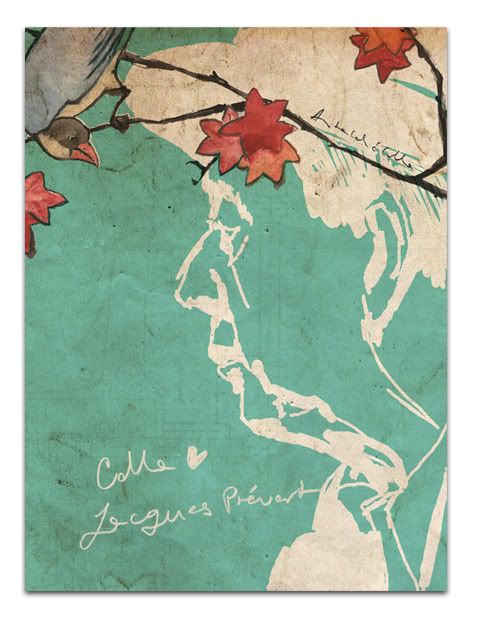 Jacques Prévert -
(born Feb. 4, 1900, Neuilly-sur-Seine, France — died April 11, 1977, Omonville-la-Petite)
French poet and screenwriter. A shop worker, he began writing after his military service.
Influenced by the Symbolist movement, he renewed the ancient tradition of oral poetry,
creating "song poems" about Paris street life, collected in the anthology Words (1945).
Many were put to music and became extremely popular. His excellent screenplays for
Marcel Carné include The Children of Paradise (1945), Spectacle (1951), and Things and Other Things (1972).