Bunch of Cumulus clouds have settled down in the corner of my living room.
- Why? ... I don't know. They are kind of silent bunch. Luckily they have three
little stars with them and I must say they have sparkling nature...
Anyway I don't really mind them as long as they don't go cumulonimbus* on me!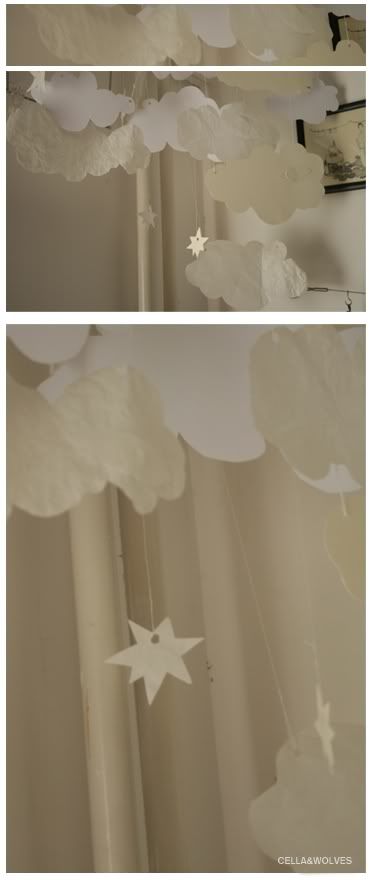 *Cumulonimbus clouds - cumulus clouds can grow into cumulonimbus clouds
which may produce heavy rain, lightning, severe and strong winds, hail, and even tornadoes.