Claude Monet noticed the village of Giverny while looking out of a train window. He made up his mind to move there and
rented a house and the area surrounding it. In 1890 he had enough money to buy the house and land outright and set out
to create the magnificent gardens he wanted to paint. Some of his most famous paintings were of his garden in Giverny.
He lived in the house with its famous pink crushed brick façade from 1883 until his death in 1926. He and many members
of his family are interred in the village cemetery.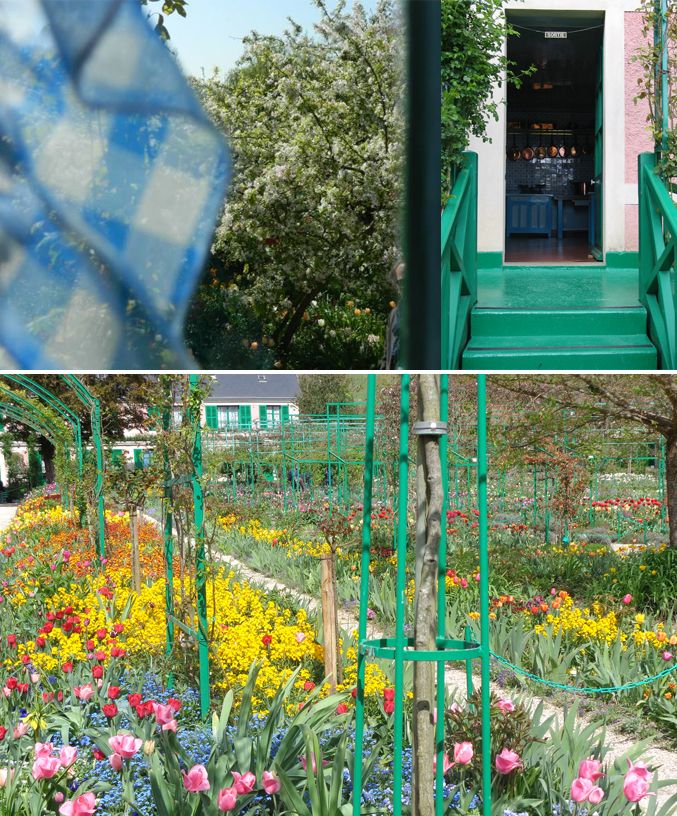 Ten years after moving to Giverny in 1883, Claude Monet envisioned turning a small pond on an adjacent parcel of land into
an Asian-influenced water garden. Monet said, "I planted my water lilies for pleasure; I cultivated them without thinking
of painting them. A landscape does not get through to you all at once. And then suddenly, I had the revelation of the magic
of my pond." The original garden extended only 20 feet) beyond the footbridge (as shown in this painting). Monet was inspired
by Japanese gardens and design, and included Japanese features such as irregular contours and natural features of the land.
For the last 30 years of his life, scenes of the water garden (
Water Lilies or Nymphéas)
were Monet's favorite theme.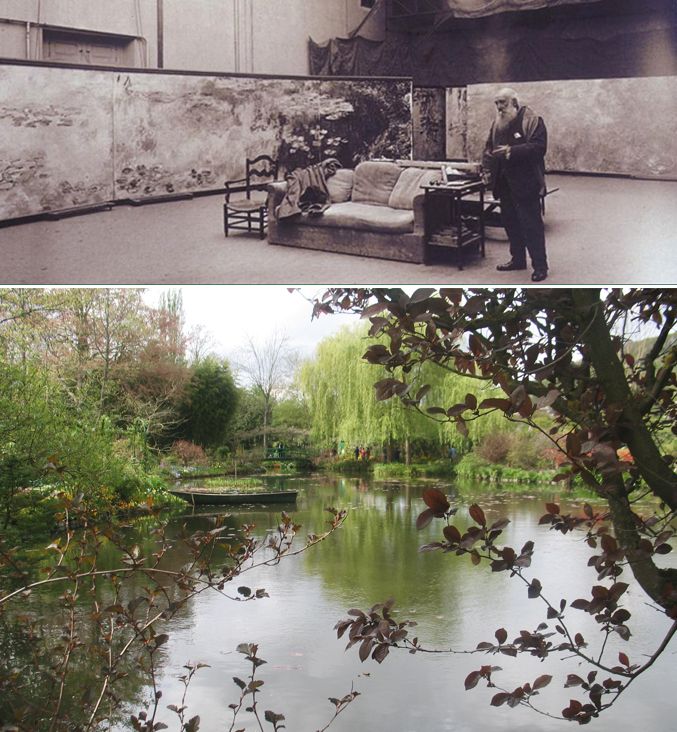 Monet's garden is one the most beautiful places that I saw... Especially in a spring time when you have a feeling that all
those bright flower colors are floating and dancing in the air :) I will have to visit it again, sometimes during summer, to
see those famous water lilies and a lake in all its true glory
.
♡