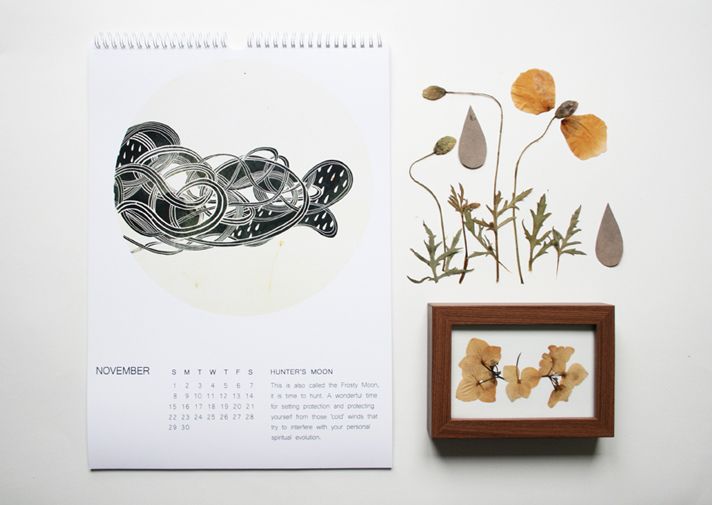 12 mOOns _ A3 Calendar/2015
Each full moon holds a little extra special meaning to those who work with magik. It represents the universe in brilliant glory,
wholeness or completeness. Ages ago, cultures around the world kept track of the seasons by giving distinctive names to each
recurring full moon. Their names were applied to the entire month in which each occurred.
Bug's Association _ A4 Calendar/2015
Lucanus cervus or Stag Beetle, the conspicuous and largest European beetle, has incessantly captured the imagination
and fascination of mankind. The stag beetle's popularity is based not only on the mythological tales, but also on its magical
powers, reputed since the time of the Romans.Various fragments confirm that Lucanus cervus has always had a profound
impact on man from earlier epochs through to till present day.