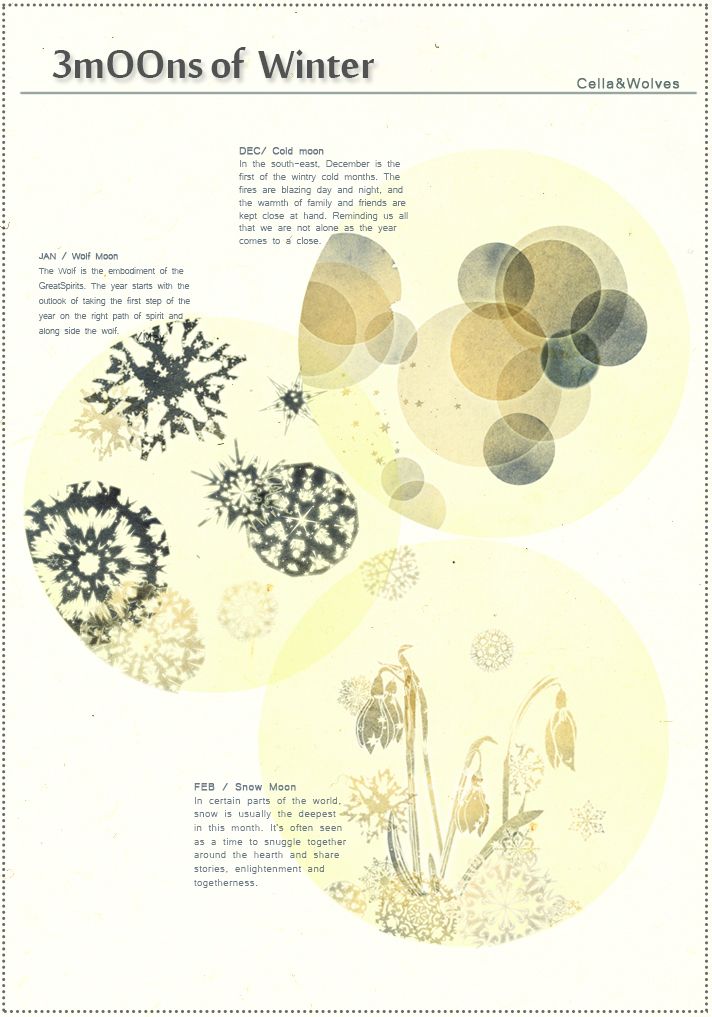 - WINTER SOLSTICE -
In Latin, solstice means sun set still and Winter Solstice is the great stillness before the Sun's strength builds, and days grow longer.
It can be a time to rest and reflect. It's the fruitful dark out of which new life can eventually emerge. In ancient times and for
some today, the darkness itself is the spiritual cradle into which the Sun is reborn.
Father Time with his sickle appears briefly, and bids us farewell, before the newborn babe appears at New Years. Everything lies
dormant in the silent night, a sacred time of rest before the awakening, and the slow build toward longer days.
The many seasonal gatherings help to carry us through the dark time of the year. There's a melancholy that can be
overwhelming without the promise of a new beginning. It's normal to feel that tinge of sorrow at life's endings, here at the
dying of the year.
Parties and holiday gatherings remind us that we're all in it together. We long for a sense of belonging, being part of a tribe,
feeling that deep bond of family.
The dark before the dawn, just like New Moons, can be a powerful moment of magic, drawing in what you'd like to see happen
in the new year.