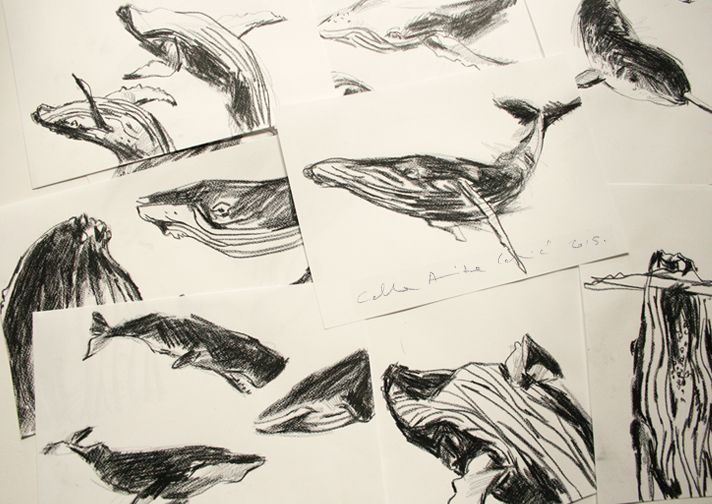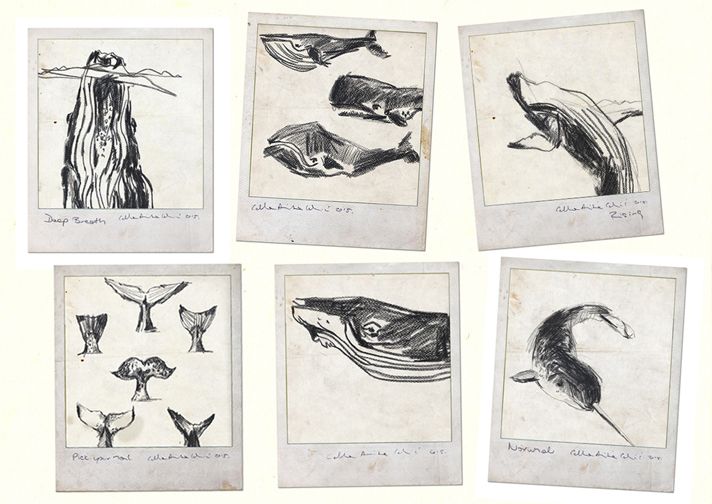 Whale is an ancient symbol for creation. In Jewish and Islamic spiritual texts, the whale symbolizes containment, concealment and
resurrection—as Jonah was swallowed by the whale and forced to wander in the dark of the belly for three days before being spit
back up. There comes a time for each of us when we are swallowed up by the whale and descend into our dark places. In the belly
of the whale, each of us teeter between heaven and earth, being both macrocosm and microcosm; at any instant, we could tip over
into macrocosm and enlightenment. It is in the dark night of the soul where we meet the Creator.
In modern psychotherapy, this period of containment and imprisonment symbolizes man's descent into the darkness of his shadow
or into his Unconscious for a period of introspection and death, before being "reborn" or resurrected as a new being.