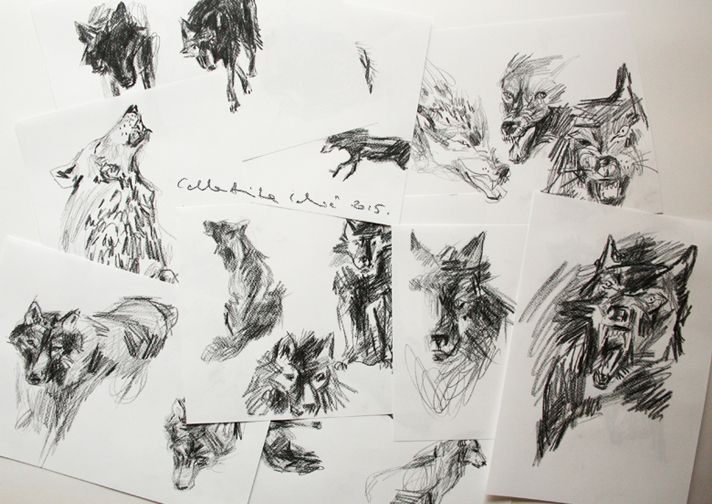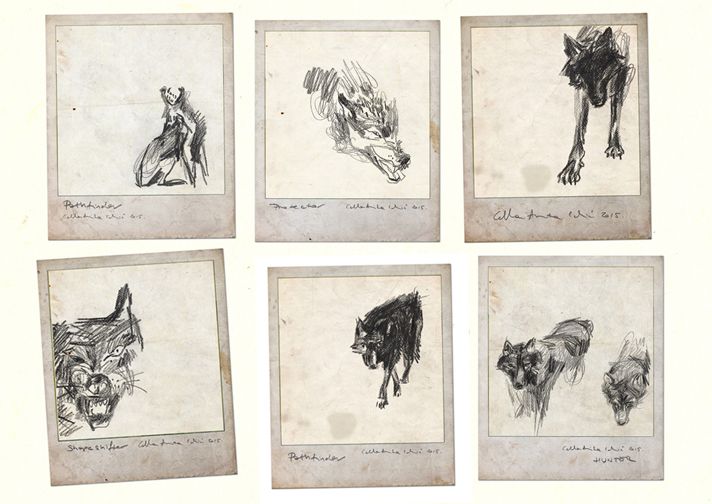 WOLF / Native American and Celtic custom regard Wolf as the way of find the deepest levels of self, of inner knowing and intuition.
This is symbolized by the image of the wolf howling at the moon. Native Americans have long regarded wolves as teachers or pathfinders.
The wolf, is a symbol of the night.
This time can seem lonesome and scary to us. But it is also the time when through dreams, we may discover valuable things about ourselves.
This is a lonely path. To truly come to understand yourself, you must be alone, undeterred by the beliefs, judgements and views of others.
The wolf teaches us to learn about our inner self and to discover our inner power and strength. However, to achieve this, we must take
risks and face our deepest fears. Wolf requires sincerity. Though demanding a lot of us, much is given in return; a spirit helper that is
always there to help, giving us extraordinary powers of endurance. Learn to hear the voice within yourself, which in silence is as clear as
the sound of the wolf howling in the night.
Wolves mate for life. The clan has a solid social structure, in which all adults participate in the upbringing of the young. Wolves are fiercely
loyal to their mates, with a strong sense of family whilst upholding individualism. Though their clans are highly organised, they are truly
free spirits. Wolf's medicine includes death and rebirth, facing death with dignity and courage, Spirit teaching, guidance in dreams and
meditations, instinct linked with intelligence, social and family values, steadfastness, skill in protection of self and family, outwitting enemies,
ability to pass unseen, taking advantage of change.